Website Links Disclosure:

The website is connected to third party websites. The links provide a service to the member. Third Party websites accessed by links are not part of the credit union's website. Members are responsible for knowing their privacy rights outside the credit union. The credit union is not affiliated with any websites, which are linked to the credit union's website.
==================================================================
Credit Union Day Luncheon
Come join us on Thursday, October 17, 2019 between 11am and 2PM at the Ringgold Civic Pavilion. 
In appreciation to our members lunch will be provided for the first 400 people.  **You must be a BCEFCU member to attend.  We will be requiring an ID at the door.** If you are not a member we are also holding a membership drive.
Help us celebrate the credit union difference!  Everything credit unions do serves the needs of members on a local scale. Credit unions impact local communities across the globe by bringing financial empowerment to their community, which inspires other credit unions to enhance their service. International Credit Union Day (ICU Day) is an opportunity to raise worldwide awareness about the movement. 
---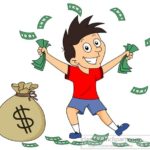 Special Loan Promotion
What would you do with an extra $6,000?  Whatever your need we may be able to lend you up to $
6,000 for 60 months at 6%APR

.
          -Pay off Credit Cards/Loans with higher interest rates
          -Home Renovations
          -School/College Tuition
          -Car Repairs
Offer good from September 1 – October 31st, 2019
***Certain Restrictions apply. Rates listed represent our best rate on this loan and are subject to change. Not all members will qualify for the best rate.
---
Holidays Observed
November 11, 2019 – Veterans Day

November 28, 2019 – Thanksgiving

November 29, 2019 – Day after Thanksgiving (observed)

December 24, 2019 – Christmas Eve

December 25, 2019 – Christmas Day

January 1, 2020 – New Year's Day

January 20, 2020 – Martin Luther King Jr. Day

February 17, 2020 – Presidents' Day

March 31, 2020 – Cesar Chavez Day

April 10, 2020 – Good Friday

May 25, 2020 – Memorial Day

July 3, 2020 – Independence Day (Observe)

September 7, 2020 – Labor Day
---
Online Banking
The Online Banking Option can be used to obtain account balances and is informational only. Any changes to the account must be made at the Credit Union Office. For Access and additional information please call(956)548-6041.
---
Buying a Vehicle?
Let us provide automotive information through Credit Union Services, LLC. Click this logo for more information.

---
Credit Reports
View or print your credit report now.      AnnualCreditReport.com
---
Avoid ID Theft!
Visit The Consumer Information website.     Federal Trade Commission
---
Money Matters
Money Matters tips are free to you.   Consumer Information
---
Budgets
Click on the Budget Smart logo to download the program to your computer FREE of charge, and you're on your way to creating your own personalized budget!


---
We value our members!
To assist you with all your financial needs and concerns, we are offering a financial education and counseling program free to our members. Call an Greenpath Financial Wellness counselor toll-free at 800-550-1961 or visit them by clicking on the GreenPath logo below.

Privacy Policy             Truth in Savings
---