Website Links Disclosure:

The website is connected to third party websites. The links provide a service to the member. Third Party websites accessed by links are not part of the credit union's website. Members are responsible for knowing their privacy rights outside the credit union. The credit union is not affiliated with any websites, which are linked to the credit union's website.
==================================================================
GENERAL NOTICE TO THE MEMBERSHIP
A verification of members' accounts is being performed as of June 30, 2019. All members should receive a statement either by mail or e-statement. Please compare your statement with your records and report any differences in balances to:
Credit Union Resources, Inc.
P.O. Box 655147
Dallas, TX 75265-5147
---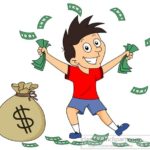 Special Loan Promotion
What would you do with an extra $6,000?  Whatever your need we may be able to lend you up to $
6,000 for 60 months at 6%APR

.
                -Pay off Credit Cards/Loans with higher interest rates
                -Home Renovations
                -School/College Tuition
                -Car Repairs
Offer good from September 1 – October 31st, 2019
***Certain Restrictions apply. Rates listed represent our best rate on this loan and are subject to change. Not all members will qualify for the best rate.
---
Holidays Observed
September 2, 2019 – Labor Day
---
Online Banking
The Online Banking Option can be used to obtain account balances and is informational only. Any changes to the account must be made at the Credit Union Office. For Access and additional information please call(956)548-6041.
---
Buying a Vehicle?
Let us provide automotive information through Credit Union Services, LLC. Click this logo for more information.

---
Credit Reports
View or print your credit report now.      AnnualCreditReport.com
---
Avoid ID Theft!
Visit The Consumer Information website.     Federal Trade Commission
---
Money Matters
Money Matters tips are free to you.   Consumer Information
---
Budgets
Click on the Budget Smart logo to download the program to your computer FREE of charge, and you're on your way to creating your own personalized budget!


---
We value our members!
To assist you with all your financial needs and concerns, we are offering a financial education and counseling program free to our members. Call an Greenpath Financial Wellness counselor toll-free at 800-550-1961 or visit them by clicking on the GreenPath logo below.

Privacy Policy             Truth in Savings
---